While every organization in Federal Government performs some level of diversity analysis each year in compliance with MD-715 requirements, the required barrier analysis leaves room for a lot of interpretation by the agency's EEO staff.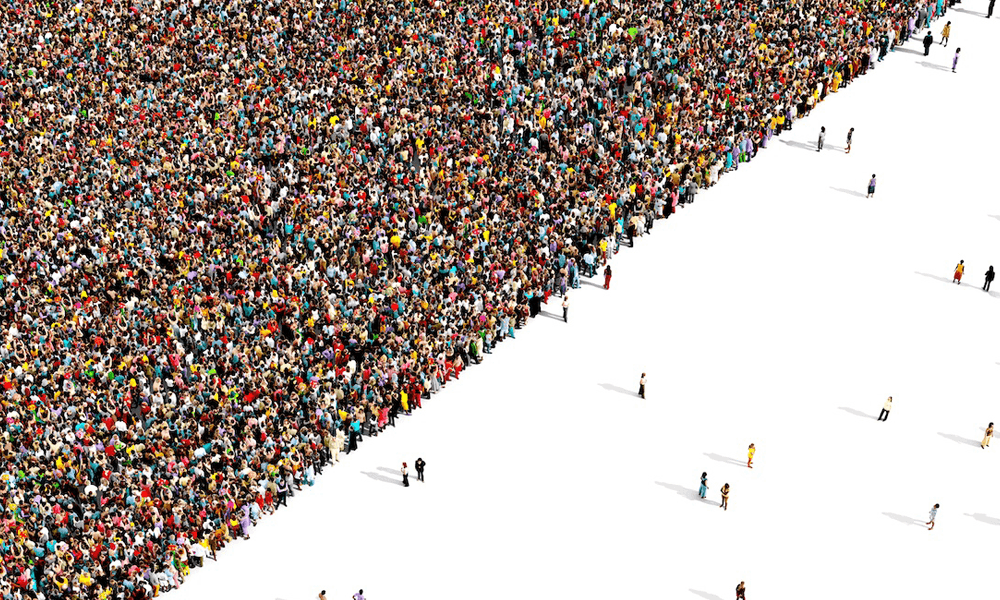 Recent diversity reports show that the metrics against which success is measured have not shifted in years, with representation of women and minorities in government still well below the average for private sector companies. 
There are several steps that can help to improve workplace diversity analysis in federal agencies, resulting in a deeper understanding of the triggers that lead to poor representation in a specific role, location or organization. This article takes a closer look at those steps and how they can be integrated into existing diversity analysis processes.
The Current Process and First Step – Data Collection
 
The first stage of workplace diversity analysis is data collection and reporting. There needs to be a consistent, high-level record that accurately reflects representation in an agency. MD-715 does that – requiring a set of 38 standardized tables every year for federal agencies. This report lays out the current breakdown of the agency with a number of factors accounted for including grade, tenure, location, gender, ethnicity and more.
The Office of Personnel Management outlines several procedures for how to use this data to identify barriers to diversity, and when a barrier is identified, there are further steps required to address them. The problem is that the data collection itself can at times feel like a barrier. 
>>> Download the eBook on How to Shift from Data Gathering to Data Driven Decisions in Your MD-715 Reporting.
It takes significant resources to collect data and prepare these tables–something many agencies and smaller organizations do not have. Once the reports are prepared, additional efforts are required to analyze the data to flag important potential triggers.
The Second Step – Evaluating the Data

The next step in accurate workplace diversity analysis requires something more. This is where people, often with the help of technology, evaluate the results to find triggers that create barriers. Triggers can be anything related to the hiring and performance management cycle, including, at a high level: 
Recruitment

Location

The Hiring Pool

The Interview Process

Performance Reviews

Training Opportunities

Awards and Recognition
There are hundreds of thousands of potential triggers and they are often subtle. Obvious barriers will jump out most of the time, but smaller issues that have chain effects, like the distribution of training resources or the diversity and geographic reach of a particular recruitment pool, are often overlooked.
Leveraging a statistical modeling to do the work of flagging potential triggers adds assurance that critical potential barriers are identified, and that bias is removed from the analysis entirely. Incorporating a strong analytical engine beneath the expertise of EEO professionals is a balanced and effective combination for agencies.
The Third Step – Delving Deeper with Technology

This is where technology tools can help. By tapping into NSC data and Census records, technology can compare MD-715 table results against thousands of triggers that run the gamut – from obvious issues with the hiring process to more obscure issues in application processing, training, and promotions within an organization.
Due to the wide array of factors that can contribute to a specific barrier in an agency, these tools make it possible to look beyond what is immediately available otherwise. Human analysis performed manually is unlikely to uncover a combination of geography, limited applicants, and potential bias in the hiring cycle, but an algorithm designed to review data from multiple sources against your reporting can.
This is the difference between annual reporting and active diversity analysis with the goal of taking down barriers within an agency. EconSys has experience delivering analytical partnership EEO professionals. Our solution aids in the collection, cleansing and modeling of data to effectively test thousands of potential triggers and provide a visual and interactive online reporting tool for the MD-715 reporting process. This solution adds resources, rigor and depth to an agency's barrier analysis. To learn more about EconSys MD-715 Diversity Analysis Solutions, visit our service page here, or download our eBook, How to Shift from Data Gathering to Data Driven Decisions in Your MD-715 Reporting: