Despite ongoing efforts to modernize, federal agencies still perform a large volume of manual data entry and paperwork. The result is a systemic slowdown in processes that can lead to longer wait time for retirement applications.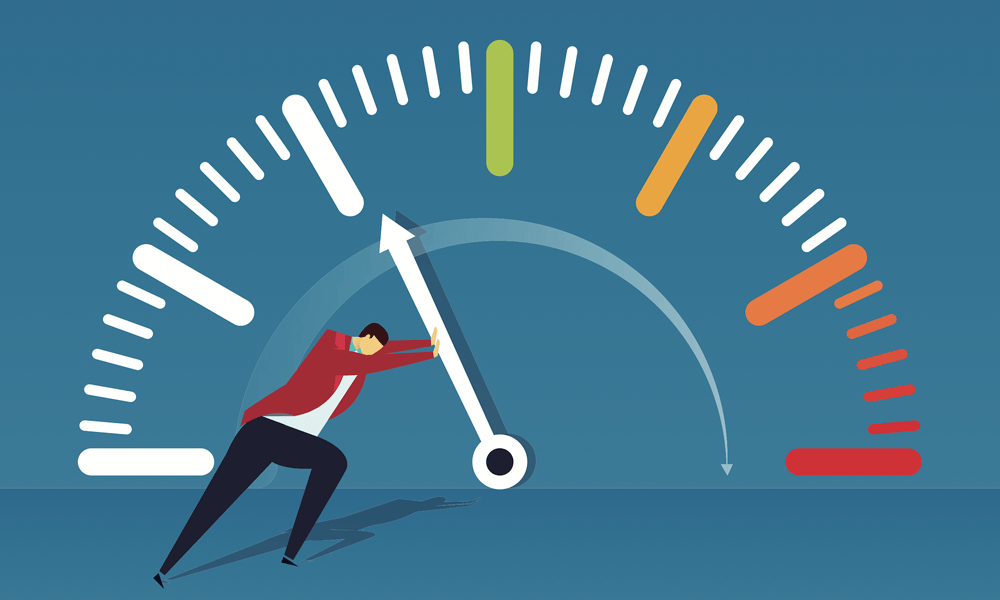 The Office of Personnel Management (OPM) has long struggled to meet its self-imposed deadlines for processing federal retirement applications. To address this issue, the Federal Government's internal accountability office (GAO) was recently tasked with determining why OPM was not meeting its goal of processing most retirement applications within 60 days.
One of the major gaps GAO identified in their Report to Congress was the fact that OPM's processes are still highly manual and paper-based and they have been slow to modernize. OPM themselves recognized their reliance on 'paper-based applications and manual processing' as one of the root causes for retirement processing delays.
The Benefits of IT Modernization for Federal Agencies
A comprehensive IT modernization plan will provide numerous benefits to federal agencies. As outlined in GAO's report, OPM and the agencies it serves will benefit in three key areas.  
Smart Investment Saves Money in the Long Term
Various attempts at modernization have been implemented by OPM over the last two decades, such as planning for an electronic application, but have not yielded any significant results. OPM currently still requires federal agencies to submit paper retirement application forms on behalf of their employees, even if those agencies are using a digital application process.
OPM officials admitted that "additional information technology (IT) modernization work [was] dependent on sufficient funding, among other factors."
GAO said that although sufficient funding was important for IT modernization, it did not stop OPM from establishing, at the very least, estimated cost ranges and time frames for the initiatives.
"An IT modernization plan with objectives, cost estimates, and time frames could help support funding requests, as well as measure progress in implementing the initiatives."
Spending money for IT modernization today will save agencies a lot of money in the future. This can be done with:
More accurate retirement calculation tools

Hands-on resources for employees to address their retirement questions

OPM-certified tools to review side-by-side retirement scenarios
>>> Download the eBook on How Operational Support Technology Closes Efficiency Gaps in Federal HR.
Digital Processes Expedite Processing Time
On average OPM receives 7,200 retirement applications per month, but during certain times of the year, such as between January and February, this can rise to over 13,000 applications.
Time is of the essence, therefore, and manual processing using spreadsheets and paper forms can cause bottlenecks and delays. Even with an increase in staff during these peak time periods, the backlog continues to persist, and sometimes grow. Agencies can do their part to reduce the overall processing time by streamlining their processes before an application is submitted to OPM.
The right technology tools will cut down an application's processing time giving a substantial annual time savings. Key tasks can be completed in as much as 75% less time using a modern enterprise software platform. This table outlines how much time federal HR agencies can save on various tasks by shifting them to a partially or fully automated digital workflow. This is done by:
Integrating retirement processing with employee personnel systems

Providing an array of pre-filled forms that match specific scenarios

Streamlining the application process at the agency level
Modern Systems Produce Fewer Errors


Inaccurate data due to manual data entry errors is a contributing factor in why it takes OPM so long to process applications.
Although there are some electronic elements in place, many steps still require the use spreadsheets to manually enter data which, as GAO says, "increases the risk of data entry mistakes".
There are also steps that require the assembly of paper documents into their proper order and following up on missing or incomplete information which adds to the possibility of errors. To help agencies minimize mistakes and provide as accurate an application as possible to OPM, a highly organized system is needed. The right software offers:
A FERCCA solution that reduces the risk of errors in applications

Comprehensive reporting for retirement calculations, separation dates, annuities, deductions and more.

A streamlined process for completing and handing off retirement applications to OPM.
Comprehensive Reports Provide Better Transparency


In the past, OPM has hired additional staff and offered overtime pay during surge periods to increase staffing capacity. These actions were not assessed so there is no way of knowing how effective they were in reducing delays in retirement processing.
This is yet another inefficiency of paper-based processes. Clear reporting on key metrics is unavailable due to the nature of spreadsheets and the lack of a central system. Anyone trying to collect insights on whether increased staffing speeds up processes will have to spend many hours gathering relevant data from documents existing in several locations including email inboxes and individual computers.
Technology tools designed specifically for federal HR agencies will enable them to modernize and shift from paper-based to digital processes. They will save a lot of time, make fewer errors, and reduce delays. While OPM's IT modernization efforts are ongoing, agencies can do their part to expedite processing, reduce errors, and improve overall efficiency for HR specialists.
To learn more about how operational support technology can help address gaps in federal HR processes and reduce the amount of time spent on manual and paper-based processes, download our eBook, How Operational Support Technology Addresses Technology Gaps in Federal HR.