There are several inefficiencies in the recruitment request process for federal agencies. The number of hand-offs between supervisors and HR specialists and the lack of overall transparency in the process can extend the already long time to hire in these agencies.
To address these inefficiencies, enterprise software solutions built specifically for federal HR provide automated workflows, better communications tools, and a more streamlined request process. Let's look at the request process and how it can be optimized with the right software.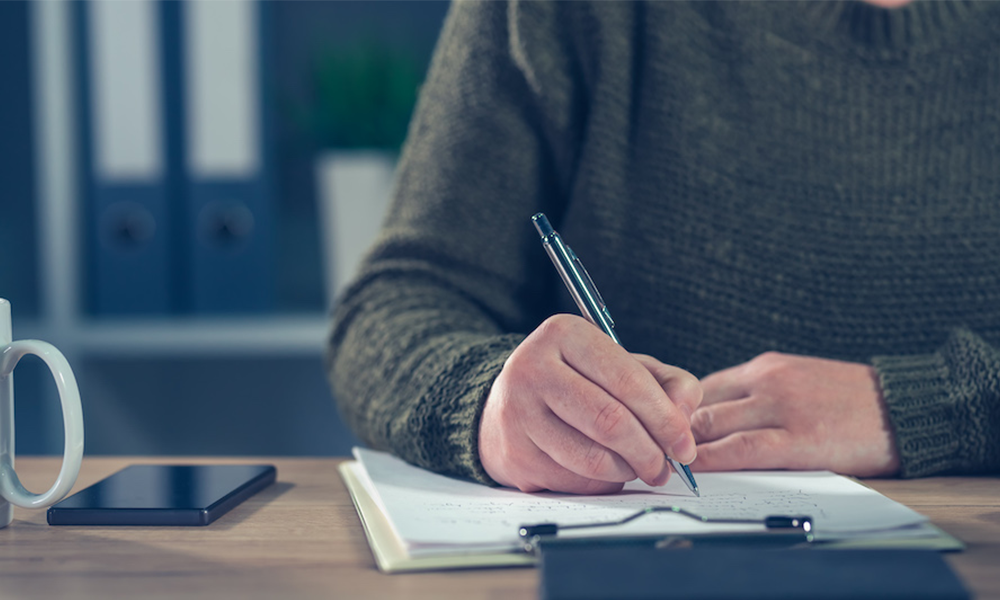 Overview of the Recruitment Process
When a new position need is identified, a supervisor files a recruitment request form. These requests must then be matched to an existing position in the system before verification. This process, combined with the subsequent job analysis, questionnaire development and vacancy statement can significantly extend the process. Currently, a single request requires the following steps:
Finding the Position in the System – A relevant position must be found in the system. Frequently modifications are made to ensure it matches the request that was filed.
Setting up a Job Analysis and KSAs – Questions are created or pulled from the database for use in the questionnaire. Many systems lack such a database, making this a more time-consuming process.
Building the Questionnaire – The questions are collected into a questionnaire that is then revised and finalized with direct input from both the supervisor and HR specialist.
Creating the Vacancy Statement – A short list of job responsibilities is created from the job description. These are frequently created manually when there is no central system.
Creating the Vacancy Announcement – A more detailed statement that includes salary range, qualifications required, and other pertinent details is created. This is often manually created while reviewing the position description.
Reviewing the Candidates List – The specialist will review all candidates to find those who meet the basic criteria for the job. Without a central software tool, this is often a manual process and, depending on the number of applicants, can be quite time consuming.
It can take weeks to go from initial request to interviewing qualified candidates for a position, resulting in long delays. Recent time to hire averages have been at or above 100 days for many agencies – significantly higher than the government wide target of 80 days. A big part of those extended timeframes is the inefficiency of the recruitment request process.
Addressing Recruitment Inefficiences
With an enterprise software tool like FedHR Navigator, agencies can address these issues directly through:
Built-in filtering tools to evaluate applicant scores and questionnaire replies.
Communication tools to streamline the back and forth between supervisor and specialist.
A single interface to quickly pull information from position descriptions for key documents like the vacancy statement and announcement.
Reduced manual data entry with many forms pre-populated from previously existing information.
Tools to speed the filing of a selection certificate and move to the interview stage.
EconSys FedHR Navigator includes a Position Management module (PD+) and Talent Acquisition tools designed to remove the unnecessary legwork currently involved in a recruitment request. Learn more about how it addresses these and other inefficiencies in talent acquisition in our eBook, The Benefits of Enterprise Software in Federal Talent Acquisition and Position Management.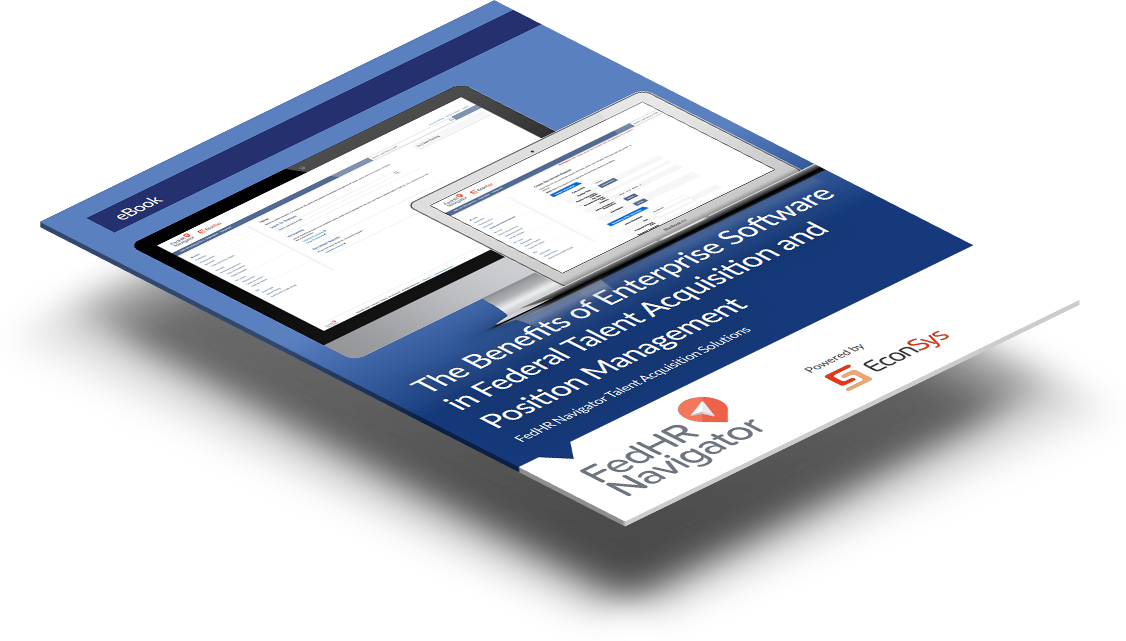 The Benefits of Enterprise Software in Federal Talent Acquisition and Position Management
An integral part of all federal agencies is Position Management and this practice helps establish the positions needed to accomplish the agency's mission. By defining key roles, the Position Management team outlines the structure, positions and skills needed to execute specific goals.